Industrial Ex Video Surveillance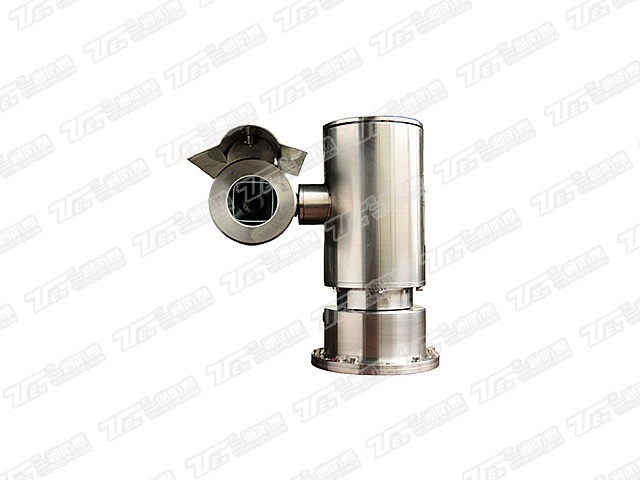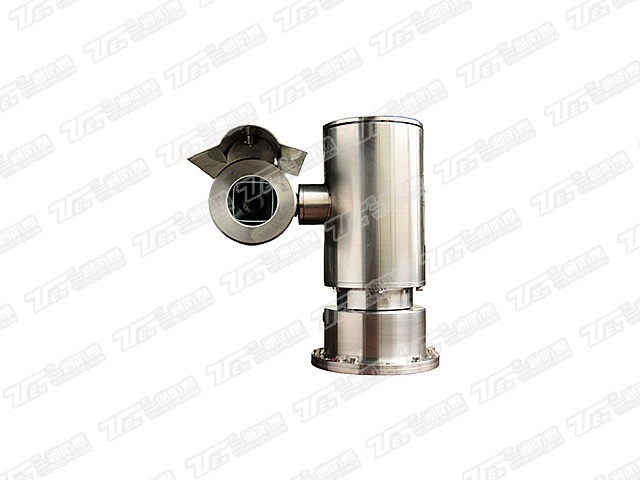 YTW-2 Explosion Proof PTZ Camera
Description:
The YTW-2 explosion-proof integrated universal camera is designed to meet the extremely special environment of the IIC gas group (typically hydrogen, acetylene, ethylene, coke oven gas, dimethyl ether, etc.) and flammable dust.

Its manufacture meets the requirements of GB3836-2010 standard and ATEX 、iECEx、EAC Ex certification standard. Adopting the scientific explosion-proof structure to meet the requirements of explosion-proof, carrying the explosion-proof camera to achieve all-round monitoring;

The use of a large torque DC planetary motor greatly enhances the output of the external torque, greatly increasing the load weight and reducing the external torque impedance interference factor;

Superior anti-vibration, anti-interference, anti-typhoon and other properties, can work stably in harsh environments for a long time;

Integrated switching power supply, decoder, camera, light source in one, simple wiring, easy to debug;

Easy to install and easy to maintain. The base, column, tower, and hoop are installed in various ways.

400—756—0186
PRODUCT DETAILS
Features
It can be used in explosive gas hazard sites in Zone I and Zone II;

Has obtained multiple explosion-proof certification and dust explosion-proof certification at home and abroad, including CNEX, ATEX, IEC Ex,EAC Ex, etc.;

Built-in conductive slip ring in the horizontal direction, 360° continuous rotation, vertical rotation angle ±90°; stainless steel material, durable;

DC planetary motor, worm gear and worm self-locking mechanism to effectively prevent external gravity impact;

DC power supply is especially suitable for use in oil drilling, on-board drilling rigs, mobile equipment, and direct power supply using batteries;

The DC decoder and control circuit drive the PTZ and camera, and the integrated structure design is beautiful, stable, and good in vibration resistance;

It can be equipped with heating device and defrosting device to meet indoor and outdoor use in ultra-low temperature and high humidity environment.

10-100 meters adaptive high-power LED infrared compensation light source, excellent night vision effect (optional fill light function).
Technical parameters
Explosion proof parameter

Explosion proof certification No.

CNEx11.0729

Explosion proof Mark

ExdIICT6 Gb

Protection Level

IP66

Electric Parameter

Operation Voltage

AC220V,Please contact us for other voltage

Operation Current

1A

Operation Frequency

50Hz

Light source

Infrared / white light irradiation distance 10-100 m self-adaptive

Mechanic Parameter

Material

Stainless steel304(Standard)or upon request

Weight

25Kg

Installment

wall mounted / vertical rod / holding hoop

Cable Entry

G3/4*1

Rotation Scope

horizontal360° consecutive rotation ,vertical±90360°

Environmental indictor

Atmosphere

80~106KPa

Environment Temperature

-25℃~+60℃(Normal) -45℃~+60℃(Lower)

Relative Humidity

≤95%RH(+25℃)
Suggested optional Spare Part
Explosion proof flexible connecting pipe Explosion proof junction box
NANYANG YITONG EXPLPSIONPROOF ELECTRIC CO.LTD

Telephone:400-756-0186

Fax:0377-63235296

E-mail:yitongex@163.com
Address:Funiu road eco industrial park, Nanyang City, Henan Province, China