Industrial Ex Video Surveillance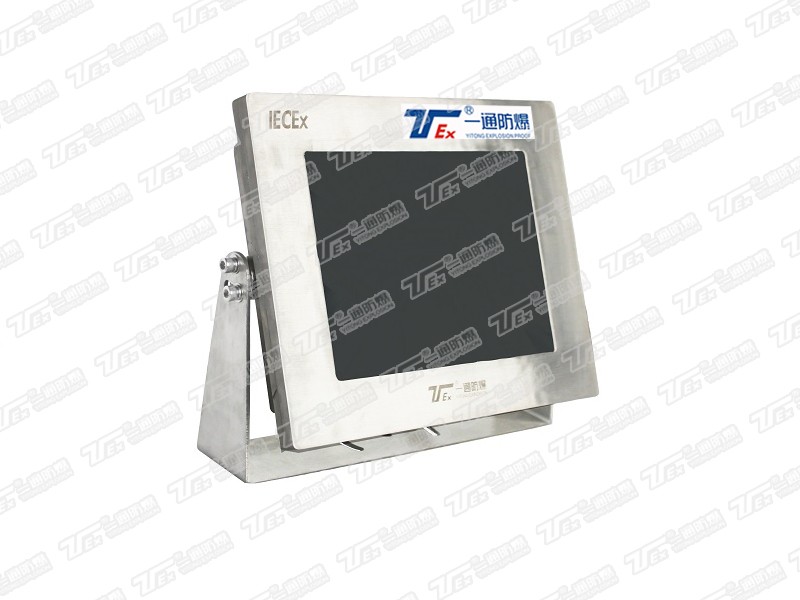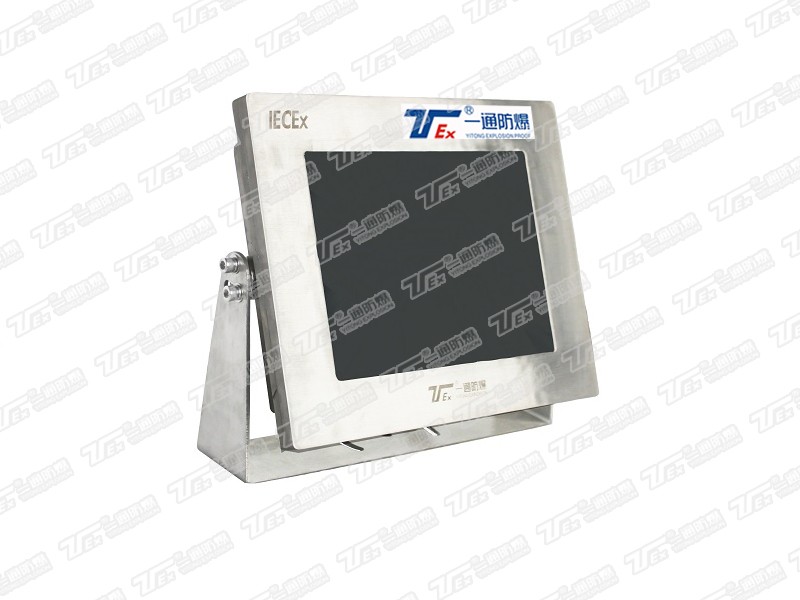 YTJ-A Explosion proof Monitor
Product Description:

The YTJ-A explosion-proof monitor is designed to meet the extremely special environment of the IIB gas group and flammable dust;

Its manufacture meets the requirements of GB3836-2010 standard and ATEX certification standard. Adopt scientific explosion-proof structure to meet explosion-proof requirements;

Resolution: 1024*768/1280*1024;

Brightness: 300-500mcd (conventional) 300-1000 (visible under bright daylight).

400—756—0186
PRODUCT DETAILS
Features
It can be used in explosive gas hazard sites in Zone I and Zone II;

Has obtained multiple explosion-proof certification and dust explosion-proof certification at home and abroad, including CNEX, ATEX, IEC, etc.;

The only domestic remote control menu function and automatic brightness adjustment function;

Built-in industrial LCD panel and LCD driver board, stable and reliable operation;

Multi-interface input mode, support video signal (AV BNC*2) VGA input, HDMI input, and 1 channel video signal (AV/BNC) output to meet a variety of signal input requirements;

It has strong compatibility and can be seamlessly connected with camera signals, computer signals, industrial computer signals, DVR signals, etc. to meet the needs of multiple display and monitoring in hazardous situations.
Technical parameters


Explosion Proof Parameter

Explosion proof certification No.

INERIS 15ATEX0049X(ATEX);IECEx CQM 15.0018X(IEC);CNEx15.1514(CNEX)

Explosion proof Mark

II 2 GD Ex d IIB T6 Gb/Ex t IIIC Db/IP65;




Ex d IIB T6 Gb/Ex tb IIIC T80°C Db/IP65;




Ex d IIB T6 Gb/ExtD A21 IP65 T80℃

Electric Parameter

Operation Voltage

DC12V

Operation Current

≤3A

Screen Size

15/17/19 inch

Signal input interface

AV*2/VGA*1optional

Resolution

1024*768/1280*1024

Screen Luminance

300-500cd/M²;300-1000 cd/M²(Visionable in day light)

Backlight model

CCFL/0LED

Color Display

16.2M

Response Time

8ms

Contrast Ratio

500:1

Mechnical Parameter

Material

Stainless steel304(Standard)or upon request

Weight

17/19/21kg

Assembly Method

embed/hanging /housing

Cable Entry

G3/4*2

Environmental indictor

Atmosphere

80~106KPa

Environment Temperature

-25℃~+60℃(Normal) -45℃~+60℃(lower)

Relative Humidity

≤95%RH(+25℃)
Suggested optional Spare Parts
Explosion proof flexible connecting pipe Explosion proof junction box


NANYANG YITONG EXPLPSIONPROOF ELECTRIC CO.LTD

Telephone:400-756-0186

Fax:0377-63235296

E-mail:yitongex@163.com
Address:Funiu road eco industrial park, Nanyang City, Henan Province, China